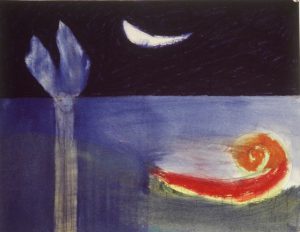 Celebrate the artwork of Ruth Lercher Bornstein — renowned author/illustrator of Little Gorilla and numerous other children's books. Ruth is a dedicated and widely exhibited painter and visual artist.
Saturday, April 29
Sunday, April 30
11am to 5pm
2820 Highland Ave., Santa Monica
(corner of Ashland Ave.)
Come meet Ruth, chat and view a selection of her art — original illustrations, life drawings, figurative paintings, and fabrications in collage and mixed media.
Selected Works On Sale
Parking
Street parking available in the neighborhood. If needed, additional parking at the supermarket lot at the SE corner of Lincoln and Ocean Park Blvd., approximately four blocks from Ruth's home.
For more information, call Ruth at 310.314.1441 or Noa at 347.236.9486